Do you find yourself exhausted from constantly having to open multiple condiment bottles so you can combine them? Do you struggle to find that perfect ratio of ketchup to mayonnaise? Are you losing your mind having to wash all those knives??
Well, you're in luck because it appears as if Brennan Huff, Will Ferrell's character from Step Brothers, is the sitting head of product development for Heinz condiments these days, because Fancy Sauce might be officially coming to a grocery story near you.
Heinz, makers of their famous 57 varieties, wants to add another one to the mix, encouraging consumers to vote on whether this "new" product — a pre-made blend of mayonnaise and ketchup in one squeezable container — should be sold in the United States.
The Mayochup, which is also known as Fry Sauce, Fancy Sauce, Pink Sauce, or other variations of "sauce," is a signature blend of Heinz Ketchup mixed with new Heinz Real Mayonnaise, and all it took was one tweet about the unattractive orangey-beige blend to make Twitter aflutter, tomatoes being thrown right and left defending the integrity, and bragging-rights, behind this secret sauce. If Moses parted the Red Sea, then Heinz single-handedly parted Twitter with their red sauce-based paste.
Now, before you get too excited, this isn't really news. I mean, it is news, and it was news to me, but not to the condiment-savvy global citizens walking among us. It appears that Heinz has been under a rock for the last several decades as well, because even though Mayochup not a delicacy that makes a frequent or purposeful rotation through my diet, Mayoketchup, Fry Sauce, Pink Sauce, or whatever you want to call it, has been alive and well for quite some time, thanks to a bored pre-pubescent, pre-Nobel winning laureate snacking on a couple of prawns in Argentina in 1925, according to legend. Long story short, his impromptu culinary chem lab not only baptized the creation of the dual dipping sauce, but laid the groundwork for a decorated career for the budding chemist. Sadly, he never took ownership of the recipe, stating, "If I had patented that sauce, we'd have a lot more money for research right now."
However, back Stateside, the innovative team over at Heinz is having their own Eureka-moment and running with it, but they won't pull the trigger without America's support. From now through April 15, you can vote in a Twitter poll, and if the poll closes with 500,000 YES votes, Americans will see a new condiment on the horizon.
Want #mayochup in stores? 500,000 votes for "yes" and we'll release it to you saucy Americans.

— Heinz Ketchup (@HeinzKetchup_US) April 11, 2018
At the time of writing this post, 737,000+ votes had been cast, a 55% to 45% split, with a majority of Americans prepared to proclaim, "Pass the Heinz Mayochup!" at their next barbecue. (Hmmm, sounds weird.)
Heinz acknowledged the references to other products in existence, with roots in South America, Puerto Rico, and everyone's favorite Mormon state in the Union, but it sounds to me like Heinz thinks they've already got this cat in the bag, stating, "The next question at hand is whether we call this delicious blend Mayochup or Fry Sauce. We know our friends in Idaho and Utah are passionate about Fry Sauce, and we've seen lots of other great name suggestions online, so if we get to 500K YES votes, we will be giving the nation a say in our final name."
Personally, I think Ketchonnaise has a nice ring to it.
If you're like me, you're as passionate about your ketchup as you are your other condiments. I'm a Hellmann's girl when it comes to mayonnaise, and there's only one brand I'll let grace the top of a hot dog or serve as the companion to crinkle-cut fries, (I'm lookin at you, Heinz), but what business do they have making mayonnaise? If one digs a little deeper, it appears that Mayochup could be their answer to the recent upheaval in the ketchup kingdom.
You see, Hellmann's, the famous mayo manufacturer, recently announced that it would, for the first time in the company's history, release its own take on ketchup, sweetened not with sugar, but with honey. On grocery stores now, Hellmann's Ketchup is a six-ingredient sidekick to your meal that does away with high fructose corn syrup and swaps in honey as the sole sweetener. It's only been on the market for, like, six days, but everyone seems to love it already, with Food & Wine dot com writing a piece titled, "This Honey-Flavored Ketchup Made Me Actually Want to Finish My Breakfast.
With the high-fructose corn syrup train flying off the rails these days, this is not a good sign for Heinz, who apparently still guzzles the starchy goop by the gallons. Not good for the brand, guys. Maybe instead of reinventing the already internationally beloved Fancy Sauce wheel, you might want to cut your ketchup down to size and reformulate that bad boy.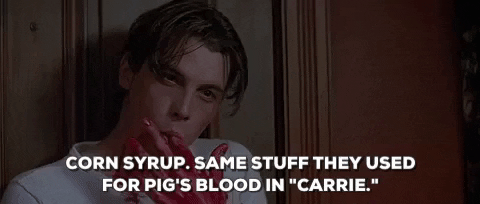 However, I digress. As much as I enjoy mixing condiments as much as the next guy, I'm not sold on this one. Sure, I'm just as lazy as the next millennial, but I think I can spare some time to hone in on my condiment mixology. Yeah, now that I think about it, all that sounds absurd; mixing together multiple condiments is the easiest thing in the world, which is why I can't figure out why we officially need Mayochup.
For one thing, there are far fewer uses for Mayochup then there are for the much more versatile ketchup or mayonnaise; if you decide you want to combine them you can always do it on your own, and you'll have one less bottle taking up real estate in your fridge. Sure, Heinz thinks they're doing us a favor buy combining the two favorites into one, but Mayochup can't replace either of its two source condiments, meaning you'd need all three bottles.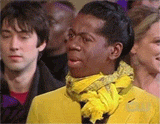 On top of that, why would anyone want an inferior version of the best version of this blended condiment (don't @ me), Thousand Island dressing? Thousand Island is made up of ketchup and mayo, but with lots of other great ingredients, too. Fry Sauce is the Thousand Island Dressing for people who only want a couple hundred.
All in all, I don't know why we need Mayochup… but that doesn't mean I'm not desperate to try it, so please vote yes! I did.
Here's some two cents from the tastebuds of the Two Buttons Deep Squad:
Taylor: "For the record, I am all for it."
Jack: "It should be sriracha and mayo IMO"
Mark: "My Dominican friends put it on chimmis, and I loveeeee chimmis, but I could never do the Heinz one I don't think … even tho it prolly isn't bad … same reason I can't buy that peanut butter and jelly in the one jar. Sh*t just freaks me out."
Krissi: "Never had it 😳 I'm down with it tho"
 What do you make of this? Will you try it? Do you combine ketchup and mayonnaise already? Take a bite out of the comments section with your thoughts.