Even though todayís forecast appears to call for a rain jacket instead of a light jacket, we can all agree that today isnít just April 25th. Sure, it might be Hump Day, your momís birthday, or date night, but itís also one of those special calendar days that pays homage to a quirky scene in movie history.
For 18 years, we've known April 25th as, "the perfect date."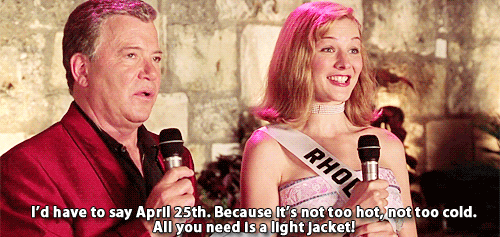 Most of us remember that line from 2000's ďMiss Congeniality,Ē and while it may ring true for La La Land, those of us on the East Coast are blessed with a more fickle weather pattern.
However, I guarantee you will see memes and jokes from a particular scene in the movie splashed all over social media today, just as we have fun celebrating Mean Girls Day on October 3rd, a certain boy band leader-turned-Super Bowl Selfie Kingís enthusiasm over the final days of April (ďItís gonna be May!Ē), and Star Wars Day casually storming in fashionably late on May the Fourth. This is a very concentrated couple weeks, so better mark your calendars.
In the Miss Congeniality, Cheryl Frasier (played by Heather Burns), better known as Miss Rhode Island, says the iconic line as an answer to a question posed by William Shatnerís character Stan Fields during a beauty pageant.
Fields asks Frasier to ďdescribe her perfect date,Ē to which she responds, ďThatís a tough one. Iíd have to say April 25. Because itís not too hot, not too cold. All you need is a light jacket.Ē
Instead of gushing about flowers and chocolates (boring!), Miss Rhode Island answered the question so literally that the awkward dialogue melted our hearts (the judgesí, too), and remains etched in our brains forever.
Last year, Bill let us in on a little secret about the "perfect date," tweeting that April 25 is actually the birthday for the wife of the Miss Congeniality director, Donald Petrie
Okay, so we finally know some significance to April 25, but since Miss Rhode Island so adorably missed the target when describing her perfect date on the road to claiming the fictitious Miss USA title, in honor of this day, I thought Iíd poll the peanut gallery, AKA the Two Buttons Deep Squad, to get their take on what a perfect date might be. Here are our hopeless romantic, wishful thinking date dreams; try not to shatter them.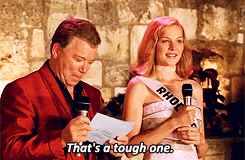 Jack's Perfect Date
My perfect date is taking my love across the river via canoe to the Rusty Anchor. It's the perfect spot to go on a date because it's an incredible atmosphere, and the food and drinks are cheap. Here's the thing about the perfect date: it shouldn't be anywhere expensive, because if your date only loves you for the finer things in life, their love will always be conditional. But if they love you even when you take them for $8 quesadillas and funky cocktails, they'll love you through anything.
The only problem is when I arrive and they're like, "No Dogs Allowed," and I'm like, "Samn I should have checked first," then me and my dog go and play in the park.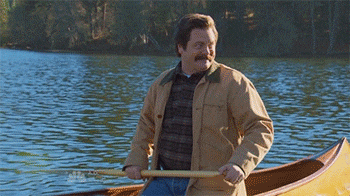 Taylor's Perfect Date
Honestly for me, in true Miss Congeniality fashion, the perfect date definitely has to do with the time of year and the weather. I need to be wearing a maxi dress (or better yet, a jumpsuit) with the *option* of a light jean jacket for me to be feelin' my best self.
Location would be a downtown area so I can see if you're weird or not (hates crowds, doesn't walk on the outside of the sidewalk so I don't get hit by a car, can't parallel park, etc.) and if you don't like to eat outside it's gonna be a no for me, dawg. All I want to do on a date (first date in this example) is to be outdoors, eat one of my favorite foods with a margarita or Miller Lite in hand, do some people watching and see if there's a spark.
TBH I've never been on a first date (stranger danger is too real in 2018 and dating apps are cheesy AF) so I am totally making this up.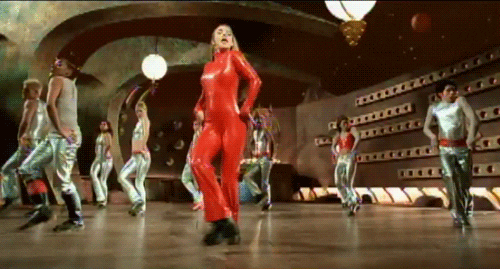 Kate's Perfect Date
I'm an explorer at heart, so why should I approach my love life any differently? Like Taylor, I don't swipe in the dating app world, so the date I'm describing is not a first date, but rather a mini adventure I'd embark on with someone who has my attention. Sure, there's a time and place for dimly lit wine bars and romance, but I'm all about the day dates because there is so much potential and opportunity for fun.
There's lots to explore without leaving town, let alone the area code, but a mini road trip is a good way to dig into someone's psyche, observe driving habits, and/or bond over Spotify playlists. Since we're now into spring and on our way to summer, I'd like to hit the road on the early side, grab coffee and bagels, and head out to Cooperstown for the day — hit up the Baseball Hall of Fame when we first get to town, (tis the season), and when we're baseballed-out, we'll take a stroll through town and along the shore of Lake Otesego.
By now I'm starving, because we saved our appetite for lunch at Origins Cafe, an unpretentious, insanely zen-meets-farm-to-table oasis I've been dying to try ever since I saw pictures of its greenhouse-atrium dining room on Facebook, where we would refuel for the trip home, but not without saving room for a stop at Ommegang for a brew and scooping up some roadside soft serve. Hopefully, by the time we get back to the Capital Region, the sun will just be setting and we can find a patio or some live music to cap off the day – if I'm lucky, he'll surprise me with tickets to the JD McPherson show at The Hangar, but I'm fine with a set of speakers and an internet connection.
Bonus points if there's a fire (but not the destructive kind, more like the patio version). And not that I want to insert myself into any of these other fantasies, but maybe we rescue Jack's date at the Rusty Anchor, as he's clearly abandoned her in favor of abiding by the No Dog policy and playing with his dog in the park.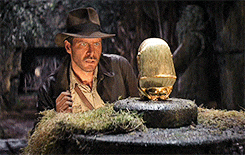 Mark's Perfect Date
My idea of a perfect date is somewhere mildly romantic. What is mildly romantic you may ask? Dim lit, not too dim, casually dressed, somewhere cocktails can be drank and quality food can be purchased. Not trying to break bank, but donít mind dropping a round benny for good company. I donít go on many dates, so I donít need to be cheap on them, Iíll save that for my daily affairs. I have zero problem being cheap with friends, ask them, and if they agree, f 'em, but theyíre right.
Before the destination, whether restaurant or bar, I like to divert some time and take a long walk: parks are great, or just around the city. Break the ice there, nothing worse than sitting awkwardly, if ya canít converse itís not going to work. I can talk my ass off, but if Iím always holding the mic, I donít need you on stage with me. Contribute, have something to say. If itís right, getting a kiss before the date makes it 100x better, that energy is lingering, helps the mood. If not, still can go well, just saying.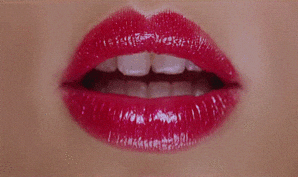 John's Perfect Date
My ideal date would definitely take place during the nicer weather months; thereís just so much more to do. But I would like to take a girl out on my boat on the Hudson River and float around with a cooler full of drinks. I dock my boat in Albany next to the Dutch Apple, so we would start around there and make our way up to Troy. On the way up we watch the sunset as we polish of a six pack of Genny Cream Ale. Then tie up outside Dinosaur BBQ and get some dinner somewhere in that area. After that, bounce around the Troy bars until we decide to head back home and look at the stars on the way back to the dock. Ideal.
---
---
Two Buttons Deep is a news & entertainment website based in upstate New York.
We donít just post the news, we post stuff worth talking aboutÖ
Visit our newsfeed, and stay up to date on Facebook, Twitter, and Instagram.